While You Working 002 – 5 Marketing Articles You Missed This Week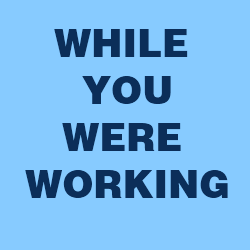 If you missed it, here's the link to the top weekly marketing articles.

This is a way for me to give you the most relevant articles from the past week. With so much content being spread around the internet these days it can he hard to find the good stuff. Especially since most of the marketing articles are geared towards bigger brands.

But this is what I do. I follow marketing closely and read about it whenever I can. In the end you get top shelf marketing articles!

Now for week two.
The Goods

Why Content Marketing Will Make Your Small Business Sexy

Why We're Valuing Facebook Fans All Wrong

This Is What The Sales Funnel Should Look Like

How To Measure ROI For Networking Events

Learn From Automobile Makers On How To Increase Your Facebook Page Engagement