About Meaningful Marketing
My name is Jordan J. Caron and I am the President and SEO Manager of Meaningful Marketing. Thank you for visiting our website and taking the time to learn more about myself and the company I have built.
We pride ourselves on these three pillars:
---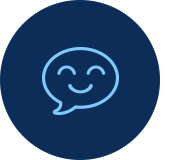 I will be your main point of contact. If you call or email me, you'll have a response usually within 2-12 hours, but no longer than a day. I won't leave you hanging for days on end like some other SEO companies.
Customer service was something I learnt while working at a private golf club for 8 years. I take it very seriously. Not only are we trying to provide great results for our clients, but we're trying to provide a higher level of customer service too.
---
Honesty in the SEO and Internet Marketing world can be hard to come by. Not with us. I will tell you exactly what we are planning to do to your website. This way you're not left with a website that has been penalized due to spammy or un-ethical techniques. I even blog about our techniques.
I like to also be honest about the results you can expect to see. If I'm not confident we can get you into the top 3 positions, I'll be up front about that. If I don't think we can do much better than your current rankings, I'll also let you know.
---
At the end of the day everyone wants to see results. Customer service and honesty only take us so far. We need to back those up with results. We feel pretty confident that we can provide you with those results.
Merging honesty and results together, you can see some of our current and past clients SEO results. This way you can see the work we've done, and get an idea of what results you might expect to see.
Contact us today to learn more about how we can create more meaning in your digital marketing.
---
Personal Background
At the age of 12 I wanted to play professional golf with the likes of Tiger Woods and Phil Mickelson. My dreams fell short when I turned 19.
With no idea as to what I was going to do with my life, I started working at a golf club in Victoria, B.C. Canada and worked my way up from a club cleaner to Assistant Professional. During that time I also attended Camosun College to learn about golf management and business.
Despite my efforts to continue to trudge along this path, I lacked the internal motivation that exists when one finds their true passion. After a few years I felt a change and my business mind shifted into overdrive. I started to enjoy learning and thinking about marketing. Nowadays my bookshelf is full of literature on various marketing topics. To my surprise, it has surpassed my love for golf. I am now continuously driven by my desire to manage the best possible SEO and digital marketing company that I can.
Outside of work I like to revisit my smooth swing on the links, play squash, and cycle, all complimented by a healthy serving of Netflix binging.