Most Valuable On Page SEO Tactics for Small Business Success
To get your small business site in front of as many potential customers as possible, you need on page SEO. Search engine optimization is vital to your growth and success. With proper on page SEO tactics you can boost online visibility, external links, keywords, and most important of all, organic traffic.
The top three marketing tools a small business has are . . .
54 percent email marketing
51 percent website traffic
48 percent social media marketing
On page SEO can make a big impact on your bottom line, not just by increasing traffic, but by also cutting your marketing spend in half. Do you run PPC ads on Google? With stellar on page search optimization in place, you can rank page one without running ads.
Make search engine optimization a priority in 2018 with the following SEO tips for small business online growth and success.

Get Local with Your Small Business
Mobile has become the preferred search device for products and services, making it essential to have your small business listed. In fact, 50 percent of mobile consumers who will visit a store they found in local search results within a day.
The first step is to set up a local listing on Google My Business.
When someone searches for products and services similar to yours, they will see your business, website, and also get featured on Google Maps. Leverage other local listing sites like Yelp or Angie's List as well. The more local listings, the more your small business will appear in SERPs.
Local listings are also the perfect platform for your customers to rate and review your business, products, or services. This is more important than ever, since online consumers check ratings and reviews prior to making a decision to buy.
Make Your Small Business Site Mobile-Friendly
The New Year will usher in a few changes for on page SEO, and one of them is Google mobile-first index. This will give priority to mobile friendly, fast loading sites when a user searches via mobile. This is very important for future business growth and success, especially since most consumers are now more mobile than ever before.
A few on page SEO mobile-friendly tips for your small business are:
Make your site's content readable on mobile devices, including the text and font you decide to use.
Avoid software that is not mobile-friendly like Flash.
Think like a user visiting your site by ensuring your pages are easy to scroll and navigate.
Make your CTA buttons and anchor text links easy to see and not in the way of a users scrolling thumb.
Ensure your page load time on mobile is optimized and under one second.
To check these potential on page SEO pitfalls, turn to Google. Google has a number of tools you can use to check just how mobile-friendly your site actually is . . .
Think with Google Test My Site
Create Unique SEO Titles and Meta Descriptions
Google algorithms are always on the hunt for duplicate content and poorly constructed SEO titles (page titles) and meta descriptions. These issues could cause your small business website and pages to drop in ranking.
The first step to better on page SEO is to look at your page titles and meta-descriptions. You want to tell Google exactly what your page is about, and why it fulfills search intent.
Make a list of all your title tags and start looking for duplicate keywords, and subpar title descriptions pages that promote your products or services. Then get a little creative by replacing those duplicate keywords using online tools like SEMrush's Phrase Match.
To highlight this important on page SEO tactic, here is an example from Brilliance, for product page best practices, listing a number of keyword rich options.
Time to Make On Page SEO a Priority . . .
Your small business can't afford to ignore proper on page SEO tactics. These 100 percent free changes can decrease your need for large PPC ad spend while also providing a better user experience for your site's visitors on both desktop and mobile. How will you make on page SEO work for you in 2018?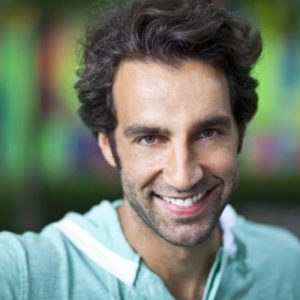 Nick Rojas combines 20 years of experience working with and consulting for small to medium business and a passion for journalism to help readers grow. He writes about technology, marketing, and social media for the aspiring entrepreneur. When Nick is not sharing his expertise, he can be found spending time at the beach with his dog Presto. You can follow him on twitter: @NickARojas