Meaningful Marketing Testimonials
Below you will see testimonials from our current and previous clients.
---
"Meaningful Marketing is an all in one stop for marketing. It's only been a few months and my SEO has gone up significantly in a competitive market. He built me an awesome website and the wording is fun and original. I've tried other SEO experts and meaningful marketing has been the best fit for us. We like to employee local companies that actually care about your business. Thanks Jordan"
– Steve Gibbs

---
"Meaningful Marketing provided SEO services for our new website. We were extremely pleased with the results."
– Chris Walker

Click here to see Christopher Developments' improved search rankings. Our focus search term was "custom home builder Victoria BC".
---
"Great service!!! Would highly recommend!
Thanks Jordan"
– Dr. Jason Gallant
---
"Jordan,
FYI I have posted a review for your services on your Google My Business page. We are extremely pleased with the results. First page ranking on almost all search strings and top 3 ranking on many. I will touch base on our return this fall and get you opinion on what would benefit us most going forward in regards to the site and retaining or improving our current rankings. Thanks again for your work."
– Doug Emery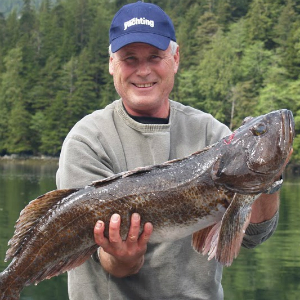 Click here to see Thunder 1's improved search rankings. Our focus search term was "Prince Rupert Fishing Charters".
---
"Jordan,
I wanted to thank you and your staff for helping me…..the changes are working better than I hoped for.
Your company helped me tremendously in conquering one of the toughest SEO markets there is.
Best wishes.."
– Jon Straub
---
"Thanks to Jordan we have seen our search rankings improve across the board for all of our services. Close to 60% of our new customers have found us by doing online searches through Google & Bing. Thanks to his idea, we created web pages to cover every town all around the island. So, if a customer searches for "Parksville Transmission Repair," our site comes up first. Then, when the customer calls, we can redirect them to one of the wholesale shops we've built a relationship with in Parksville."
– Adam Sullivan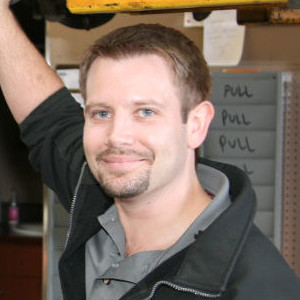 Victoria Transmission & Auto Care
Click here to see Victoria Transmission & Auto Care's improved search rankings.
---
"When I first sought help from Jordan and Meaningful Marketing I was desperate because my business' website had actually been blacklisted by Google. I was missing out on quality customers every single day. Jordan and his team carefully rebuilt my good standing and now I'm back to page one!
It all started when I entrusted my company's search results to 'SEO Gears', an outfit recommended by my website hosting company. After a few months I noticed that my customers started dropping off and that my listing had totally disappeared. I later learned that my site was being punished due to unscrupulous SEO practices and my business was suffering terribly.
We were considering just dumping the site altogether and starting from scratch but Jordan went to work repairing the damage and I couldn't be happier today."
– Nathan Roberts
Dri-Way Carpet & Upholstery Care
Click here to see Dri-Way's improved search rankings.
---
"Jordan and the team at Meaningful Marketing did a great job getting website ranked on the first page for many of the keywords I wanted to rank for. Being a new business and website, he originally told me it might take 6 months or longer to get onto page one. I was excited to see this happen in only four months. If you need SEO, choose Jordan and his team.
Thanks!"
– Dave Tomey
Click here to see Tomey K9 Services improved search rankings.
---
"Jordan has so helpful for my business and improving our online marketing. He first started by helping us with our website. Now he has consulted with us on our social media marketing. And now he has been working on search engine optimization for us. So far the SEO results are great in the little time he has been improving our websites search rankings and our website traffic has exploded. He's creative, passionate and has really helped us identify ways to get more targeted traffic to our website and into our furniture studio."
– Alykhan Sunderji
Click here to see StudioYdesign's improved search rankings.
---
"Great guy to deal with and excellent results"
– Steve Burgess
Click here to see Toolbox Renovations improved search results.
---
"Worked with Jordan on our business' SEO and always found him to be easy to deal with, prompt and respectful. Thank for all the help!"
– Craig Babiuk
Cook Street Village Health Centre
Click here to see Cook Street Village's improved search rankings.
---
"I contacted them back in October to improve my businesses search rankings. During this time my website traffic has close to doubled and my shop is extremely busy. I don't do any other form of marketing or advertising so I owe most of this to Meaningful Marketing. If you are looking for SEO services in Victoria, I highly recommend this company."
– Brendan Carson
Click here to see Abstract Stone's improved search rankings.
---
"Great Service. We are very pleased with everything Meaningful Marketing has done for our company and will be with them for years to come"
– Kristy Jackart
Click here to see Brilliant Cleaning Services improved search results.
---