According to Hootsuite, social media budgets have increased greatly.  In fact, they have grown from $16 billion in 2014 to $31 billion in 2016.  This means that they not only have a social media presence but are willing to spend money, and get the necessary financing they need to market their business. So, now the question is, why are they focusing so much on the phenomenon that was mistaken as an ephemeral fad by many when it first arrived? Let's explore the reasons why these businesses are opting to go social and see if there is a trend emerging here.
Low entry barrier
The best part of social media is that there is a very low barrier to entry, says Entrepreneur. In today's world, it is essential to incorporate social media pages into your marketing plan.  Using Facebook, Twitter, Instagram, and others will allow you to reach your biggest audience.  It is very easy to communicate with these tools.  Most companies are using them now to communicate with customers.  So, not having social media is no longer an option
Cost effective
You need to shell out a small fortune to advertise in a newspaper or be visible on TV. But it costs you much less to be on social media.  According to Forbe, developing a cost-effective social ad campaign on Facebook, Twitter, and Instagram allows you to reach several people for a smaller price.  Just make sure you set it up to reach your target audience.
Expert branding
Through social media, even small businesses can develop a cult following. It all depends on the quality of content they share. Forbes also says that using different methods to spread your message will also help improve your brand.  For example, creating a live video, and putting it on YouTube, and other social media pages will give a bigger message than just a still image.
Being interactive will also help your brand tremendously.  Knowing that someone will get back to them quickly will make customers want to communicate with you more often, and they may even spread the word about you.
Traffic and SEO
A good social media following also means enhanced traffic. If you have a lot of followers, some of them will surely click on the links you post and visit your website.  But now, more than ever, it's all about being mobile.  SEO in the modern world means you have to take into account that most of your customers will be mobile users.  The experts at Moz say that your site needs to be mobile-friendly, or you've already lost the battle.  People will go to another website, and you'll be left in the dust.
Also, consider accelerated mobile pages.  In short, AMPs will allow your website, and it's pages to load faster.  Not only should you consider mobile-friendliness.  You also have to realize that people who are on the go want fast results.  If your site is a slow mover, they will move on from you.
Building Relationships
Social media is interactive by nature; this is the main asset compared to traditional media. However, according to AdWeek, it is even more important for professional relationships.  You can now use video, and live chat, on several social media platforms to communicate with others.  In addition, it also gives you the opportunity to reach more people with your story.  If you become part of a niche, you can also join social media groups, and lists.  Doing so will spread your message even further.
Conclusion
Having a social media marketing plan in your business' budget is essential in today's world.  It has become the main method with which we send our messages.  Companies are noticing the trend, and using it to build their customer base, and increase their bottom line.  Heeding these tips are the first steps to helping your company's business grow, and succeed.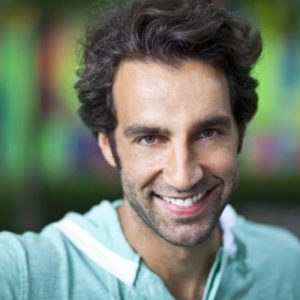 Nick Rojas combines 20 years of experience working with and consulting for small to medium business and a passion for journalism to help readers grow. He writes about technology, marketing, and social media for the aspiring entrepreneur. When Nick is not sharing his expertise, he can be found spending time at the beach with his dog Presto. You can follow him on twitter: @NickARojas
Sources:
All The Social Media Advertising Stats You Need To Know 
Is Your Business Stuck In A Rut?  How To Use Fast Business Loans For Growth  
The 5 Characteristics of Social Media Websites That Go Viral 
Cost Effective Versus Low-Value Ways To Advertise Through Social Media 
5 Changes I'm Making To My Social Media Marketing In 2017  
SEO And Digital Trends in 2017 
10 Social Media Trends Giving Brands New Ways To Engage in 2017