Is Local SEO Dead and Still Important?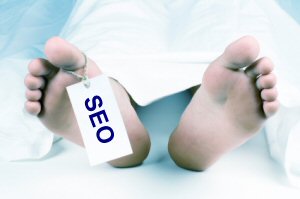 I'm sure you have a really pretty new website. Really, I'm sure it is. By no means am I attacking its design.
All I am saying is that a nice new website is nothing without SEO. Sure some industries and businesses that are doing social media well don't need to invest into SEO.
But the majority of you do need improved search rankings and more website traffic.
After all, why did you invest all that money into a new website? Because you believe it's important. Of course it is. But if it's not optimized for search or ranking well, what's the point of that pretty website that no one can find?
Having a pretty new website but not investing into SEO is like buying a nice car that doesn't come with an interior. The exterior of the car is like your website, nice and pretty. And the interior is like SEO, functioning as tool to generate more leads and sales for your business.
But without an interior you wouldn't be able to maximize the car without being to sit and drive it around right?
The same can be said without SEO. You can't maximize your pretty website without having it optimized so people and the search engines can't find it.
Don't Listen to the Hype
Social Media Experts or Ninjas or whatever self proclaimed cheesy name they have will tell you it's all about social.
Gary Vaynerchuk happens to be one of my influencers. But he tends to blur the lines between local businesses and global businesses. He helped his family wine business by using social. But he had an e-commerce website and a very entertaining Video Wine Blog.
He does provide many great examples of local businesses doing well using Social Media in the "Thank You Economy".
But local SEO is not dead and still important for many local businesses. Especially those whose products or services aren't all that sexy. Think of any form of contractor, dentist or any business where their clients aren't raving on Facebook or Twitter about their latest bike rack they got for their car.
I guess this is why we're finding many of our clients and leads are either in the auto or home improvement industries. They're not super sexy. You have to get creative when using social media if your product or service isn't sexy or talked about much.
Besides, it's hard for business owners like you to find the time to post and monitor your social media accounts.
That's why I like SEO as an option. Someone else does it and your rankings stick. Plus, people will always be searching. It's a fact. And they'll be searching for your business.
The question is, will they scroll past the first page and discover that pretty new website of yours?
If not, it's time we talk.
[contact-form-7 404 "Not Found"]